Premium Baltimore House Cleaning Service
It's simple, trusted, and easy to book.
Satisfaction Guaranteed | Background Checked & Insured Cleaners | 5 Star Rated Service
By submitting, you agree to receive updates and offers from Baltimore Home Cleaning. You may unsubscribe at any time. Read our Terms of Use for more details.
★★★★★
"From start to finish, interacting with Baltimore Home Cleaning was seamless, friendly and professional. Chelsey did a terrific job cleaning our downstairs, leaving it spotless in less time than expected! If you're looking for a reliable, high quality cleaning service, look no further than BHC!"
Annie L. on Yelp
★★★★★
"The staff was super friendly and professional and they did an amazing job on my house. I only needed specific rooms of my house cleaned and they were very accommodating. I really liked that their products are safe for pets as well! I would absolutely recommend these guys to everyone and can't wait to schedule my next cleaning."
Meghan K. on Yelp
Baltimore House Cleaning Services
Provided By The Baltimore Home Cleaning Specialists
Baltimore Home Cleaning provides professional house cleaning and maid services to residents throughout Maryland. We serve clients in Baltimore, Catonsville, Columbia, White Marsh, and the surrounding areas.
We are committed to delivering the top house cleaning service experience anywhere. That's why our services are performed by teams of friendly, skilled cleaning professionals and backed by our 100% Satisfaction Guarantee.
Our promise of an exceptional home cleaning goes far beyond the physical cleaning itself. We have an experienced team to provide dedicated customer service throughout your entire experience. Members of our support team are always easy to reach and eager to help. Our policies are fair, easy to understand, and designed to anticipate your needs.

How It Works
House Cleaning "Maid" Easy
1. Schedule Your House Cleaning
Get a personalized estimate and schedule your cleaning service online in less than five minutes.
2. Personalize Your Services
Communication is key. Let us know any special requests you have before the day of your scheduled cleaning.
3. Relax While We Clean
On the day of your appointment, spend your time doing whatever you want. We'll take care of cleaning your house.
4. Tell Us How We Did
Your feedback is one of the most vital elements of providing you with an exceptional house cleaning experience.
5. Do It Again, But Better
Whether you loved your house cleaning experience or you thought we could have done better, we'll take your feedback and use it to improve the services we offer.
Service Plans & Packages
Flexible House Cleaning Services That Fit Your Needs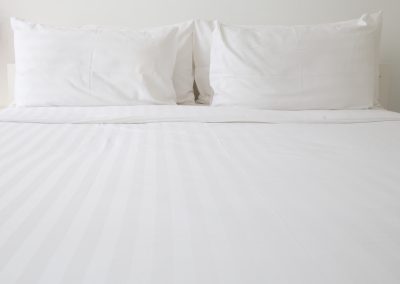 Design a custom house cleaning plan that fits your needs. We offer weekly, bi-weekly, monthly, and custom schedules for your convenience.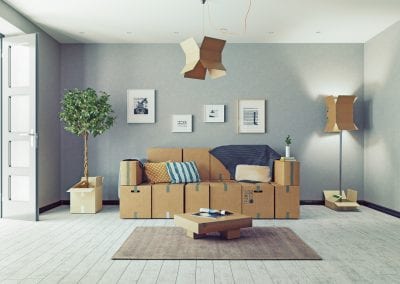 Whether you're preparing to put your house on the market or trying to recoup your deposit, hit the reset button with a detailed house cleaning service.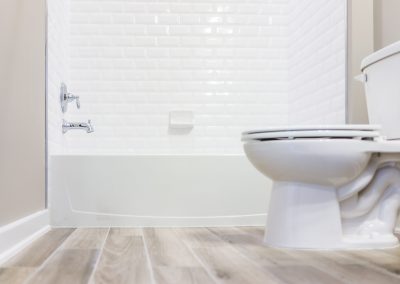 Tired of dirt, dust, hair, and grease? Sticky cabinets and grimy baseboards? Our one-time deep house cleaning service will take care of those items and more.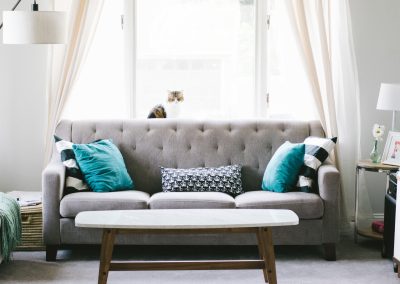 The world comes alive when winter breaks and spring arrives. We'll make sure your home is guest-ready with a spring house cleaning so you can focus on your guests.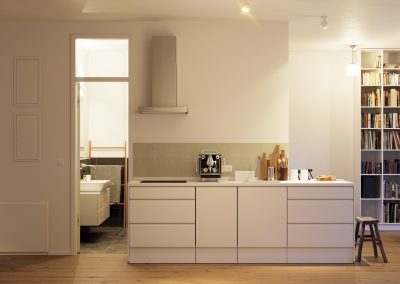 Apartments big and small — we clean them all. We'll help you get your deposit back (move-out house cleaning) or help you keep your place tidy on a regular basis.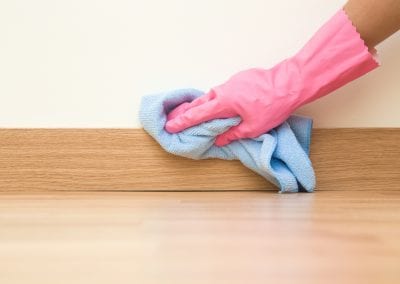 A clean home is a point of pride for most people. With our maid services, you can relax and focus on what's most important to you while we handle the home cleaning.
Personal Service and Modern Convenience
Start enjoying easy-to-manage house cleaning services personalized to your needs and performed by background-checked, trained cleaning professionals.
Professional Cleaning Every Time
Our house cleaners follow our extensive checklists to ensure an accurate and thorough cleaning each time we visit your home. You can customize our checklist or provide your own.
We are fully insured and our staff members have passed nationwide background checks. So on the small chance that something does go wrong on our end, you don't have to pay for it.
Dedicated Customer Service
We select our staff members and technicians to work with Baltimore Home Cleaning because of their unwavering commitment to providing world-class service at all times.
Other cleaning services require an in-home estimate before you can book with them. We've made it easy for you to schedule a house cleaning online in under five minutes.

Cleaners were quick and thorough. BHC was easy to work with too. I had a schedule conflict and rescheduling was a breeze. Nothing more you could ask for!

They were very responsive when I first contacted them. Their website allows me to make changes to the schedule very easily. They are friendly to the dog at home when they clean and they are very affordable compared to the two other companies we looked into in the Baltimore area.

Baltimore Home Cleaning did a post-move cleaning for my 1BR 1BA Apartment and the job was amazing. They cleaned my apartment top to bottom but also was punctual and responsive when I had a last-minute change in my schedule. If you have any cleaning needs I'd highly recommend BHC, you will not be disappointed!

I receive monthly house cleaning services and move-in cleaning services for the house I rent. The house is always spotless - I really don't know how they do it! Great service; great customer service from the very friendly and accommodating staff; affordable prices. Worth every penny - I will recommend to anyone!

Very good cleaning service. Professional and reliable. I definitely recommend them!

BHC does a great job cleaning my house. The crew is friendly and professional. I would recommend their services.

I booked on a Friday afternoon for a deep clean that Sunday. The last minute appointment was no issue for them. Helen came on time Sunday and did an Amazing job! Definitely went above and beyond cleaning our home. Worth every penny, will use again! After being ghosted by several other cleaning services, my friend recommended Baltimore Home Cleaning. It was easy and quick to book (all online!) and I was able to schedule my cleaning for the next day. The staff was super friendly and professional and they did an amazing job on my house. I only needed specific rooms of my house cleaned and they were very accommodating. I really liked that their products are safe for pets as well! I would absolutely recommend these guys to everyone and can't wait to schedule my next cleaning.

Such a thorough clean! Our house feels so fresh now, made a huge difference.

My mom, Shannon works here. Shes awsome, hi mom, love you. Great business. 💋💖😊
Join the Club
Join over 3,000 customers who have saved thousands of hours on housework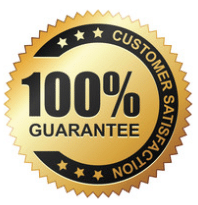 Satisfaction Guaranteed
We extend our Satisfaction Guarantee to all of our clients. It's simple: if you think we could have done a better job cleaning your home, let us know within 24 hours of your cleaning service and we'll come back and re-clean the areas you were dissatisfied with at no additional cost to you.
Serving Areas Throughout Maryland
Baltimore, Brooklandville, Brooklyn, Catonsville, Curtis Bay, Dundalk, Elkridge, Ellicott City, Glen Burnie, Gwynn Oak, Halethorpe, Linthicum Heights, Lutherville Timonium, Nottingham, Parkville, Pikesville, Riderwood, Rosedale, Stevenson, Towson, Windsor Mill
Frequently Asked Questions
What is Baltimore Home Cleaning's cancellation policy?
Appointments may be canceled free-of-charge up until 5 PM the business day before your cleaning is scheduled to take place. After that, you may be charged a late cancellation fee up to the full cost of the canceled cleaning.
When will my card be charged?
We will charge your card between 12AM and your scheduled appointment time the day of your appointment.
How does the Satisfaction Guarantee work?
If you're not satisfied with your house cleaning service, we'll re-clean the areas you were dissatisfied with – free of charge. You must report any problems or dissatisfactory service to support@baltimorehomecleaning.com within 24 hours of your appointment.
Is Baltimore Home Cleaning pet-friendly?
Yes, our cleaning team is happy to work in homes with friendly animals and pets. If necessary, we can accommodate certain pet instructions during your house cleaning service, such as letting your dogs out of the kennel before we leave. However, since even friendly animals can get in the way, we require all pets to be safely secured during the actual appointment. If a crate or kennel is unavailable in the home, owners can simply move their animals to unoccupied rooms as our team works in other areas. If your pet is likely to become anxious or agitated during our visit, please make off-site arrangements prior to your scheduled cleaning date. Thank you for your understanding.
Is Baltimore Home Cleaning insured?
Yes, we're insured. We have General Liability insurance to protect your property against accidents. And we have Workers Compensation insurance in case one of our team members get injured on your property.
In the event of an accident, please call us at 443-432-4201 or email us at support@baltimorehomecleaning.com.
I need help
We're here! Call us at 443-432-4201 or email us at hello@baltimorehomecleaning.com.
Let Us Handle Your Dirty Work
Don't lift another finger, except to get an estimate and schedule your cleaning.